About CAMOSIBA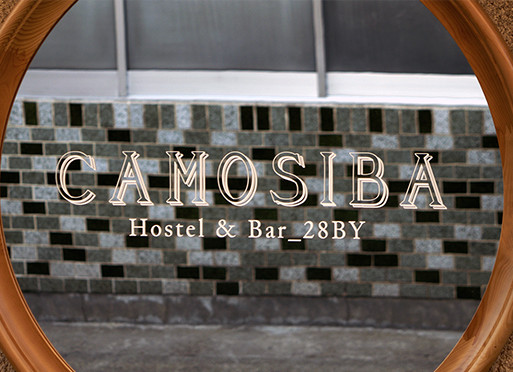 We' ll make you to have
new and good relationships here.
Travelers bring unusual things through the trip, and the local support usual life. Both come across each other, and share different values.
No need to be special. Just taste delicious food in rich land, Akita.
In oreder to make CAMOSIBA a good meeting place,
we're brewing various experiences for you.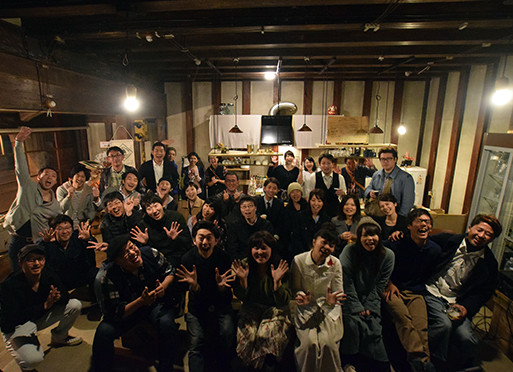 Dear guests
Welcome to CAMOSIBA.
Here has been stuffed with my favorite things for sharing many people. I could see the future want to achieve during the days to rebuild here.
From now, a new story with you and someone will begin.
Even if there is nothing, you just go there to see someone you want.
Let me drink a bit with your encounter starting from "cheers!".
Madoka Abe
History of CAMOSIBA
Many people from old to young helped me with cleaning and digging up treasure.

Open the first door at kick off party. It was premiere with my favorite music.

A lot of people for example some motorcycle riders traveling around Japan and friends met somewhere in the world helped to dismantle here.

It took four men to carry the foundation stone for the storehouse, thinking about an ancient Egypt.

After chiping the concreat, we worked hard to distruct the concreat. So, hot spring was more confortable than usual.

Looking at the car working in front of me, I couldn't stop fall into a digger.

I rearized how hard to "make" the space looking at the timber in front of me.

The last spurt was plaster. The plastered wall made me smile because it shows the charactor of people who did.

This surprising picture was taken the day before our opening. Just glad to make it in time. Thank you very much.